Encouraging Positive Behavior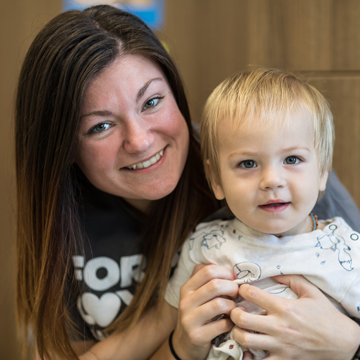 Children, from time to time, may behave in a challenging way. From defiance, to aggressive behavior, to using hurtful words, there are many manifestations of challenging behavior. This usually happens because a child doesn't possess the skills—social, emotional, language, or cognitive—to behave in a more positive manner. We recognize that positive behavior and challenging behavior are closely related.
Here at Everbrook Academy, we believe that times of challenging behavior can be excellent opportunities for positive learning moments. In order to help children meet challenging situations in positive ways, we've ensured that our classroom settings are engaging and age-appropriate, and that class experiences meet the needs of each age group at our school.

As for our teachers, we provide them with resources and tools for Positive Behavior Support. In particular, our exclusive myPath app is built to give teachers ideas and strategies that guide children toward positive behavior—both in the classroom and beyond.


How myPath Supports the Classroom
myPath has age-appropriate ideas and strategies that teachers may use to help children develop their social, emotional, cognitive, and language skills for positive behavior.
All the strategies in the myPath app are informed by current and trusted research about the social-emotional development of children today.
This app provides teachers with easy access to specific, targeted approaches that directly speak to each child's unique developmental or behavioral needs.
The myPath app provides a complete approach to empowering children with positive behavior techniques that they can use throughout the school day.