Summer Camp
Summer Programs at Everbrook Academy
Make new discoveries. Make new friends. Make your summer happen here.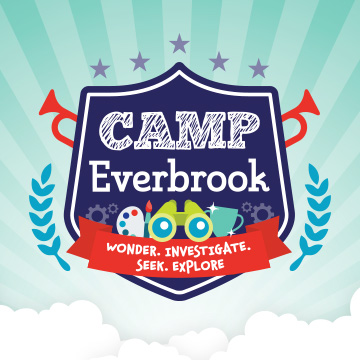 Spend your summer at Camp Everbrook! Campers of all ages will enjoy fun and learning all summer long, with a variety of weekly camp themes, awesome field trips, and interesting visitors.
With our theme experiences, you can be an artist. Explorer. Zoologist. Time traveler. Or anything you want to be.
Young Zoologists
Take a walk on the wild side! Discover a variety of animal species and their habitats. Become a fan of furry friends as you learn to respect all creatures in the animal kingdom.
Adventures in Time
What would you do with a time machine? Discover the past with activities and games from different time periods, while you investigate changes and innovations that shaped our culture.
Art Expo
Gain an appreciation for different art forms, while you explore a variety of mediums and modes of expression. Express yourself and create a masterpiece with your imagination and creativity.